Steve398

wrote:

↑

Sat Jul 22, 2023 10:51 pm

Just about to buy a Shoei Neotec 2, reduced at the moment as the 3 is due out soon and the dealers are reducing their stock. It'll be my first flip helmet as I've worn Arai's for the past 35 years with the exception of one AGV.

I thought I'd try a flip because it's easier than removing the helmet for Passport Control, petrol stations and the like. The reviews are good so here goes …
Did you get 1 Steve.We ended up going to Sportsbikeshop in Harlow rather than Helmetcity cos the helmet was £65 cheaper.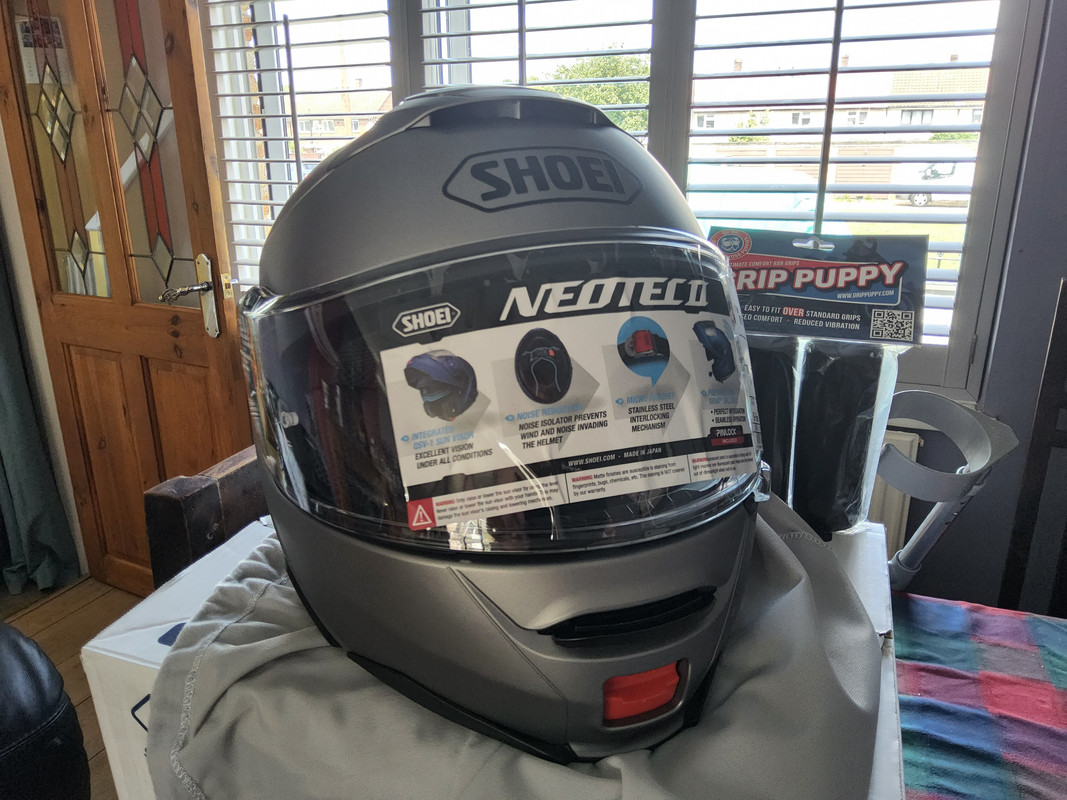 She's happy with it,can you see my present