Had my RTLC Remapped by Hilltop MC in Leicestershire yesterday….and…..i'm very pleased with the result.
More usable power and torque through the entire rev range, and especially the extra 30ftlbs between 2000 – 4000 rpm.
My bike pulls like a train right from tickover to the red-line, brilliant.
The fuelling is now spot-on, as it was running lean before.
Numbers (at the wheel) before the Remap
98.2bhp
78.8 ftlb Torque
And after…nice and smooth curves and a big dollop of low and midrange Torque. 
116.77bhp
90.07ftlb Torque
Before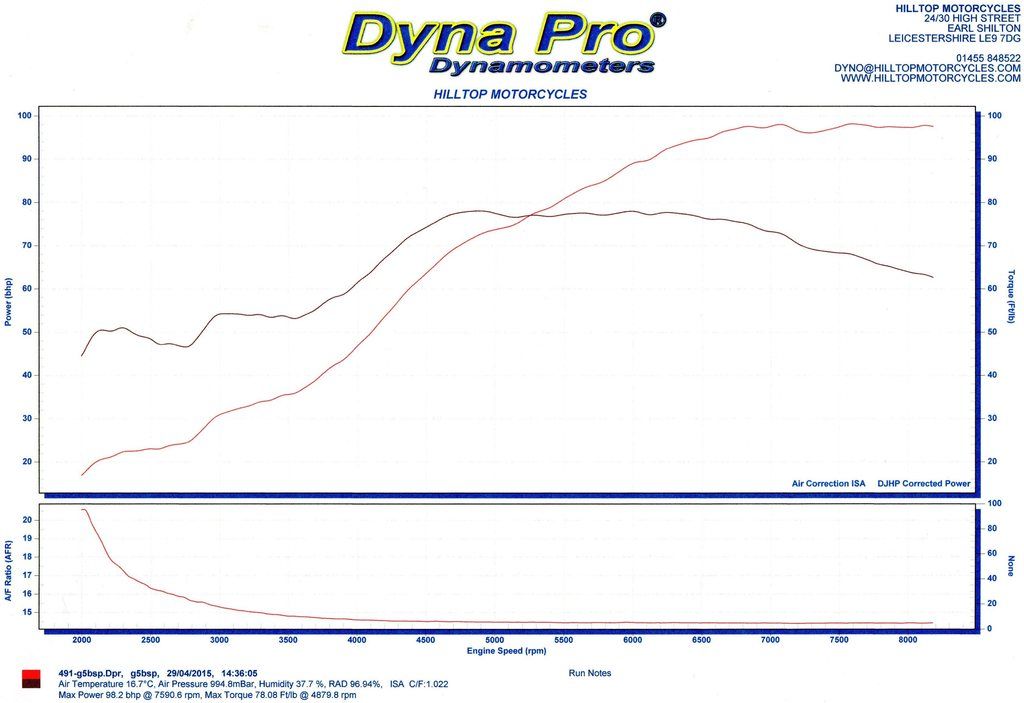 After
Combined