Found this video of the LHS grip/switch being removed from an S1000RR,
Jetprime Switches Part 4 - How To Remove and Replace Left Handlebar Switch on BMW S1000RR - YouTube
My guess is that it's a similar set up on a Camhead RT. There is the same screw to be removed after peeling back the grip flange from the switch. The grip and switch are one unit until separated. One of the wires in the switch on a Camhead is permanently attached and has to be disconnected from under the tank.
The part no. for the switch is 61318550033, I believe it's the same as this one showing the wire which is attached to the switch.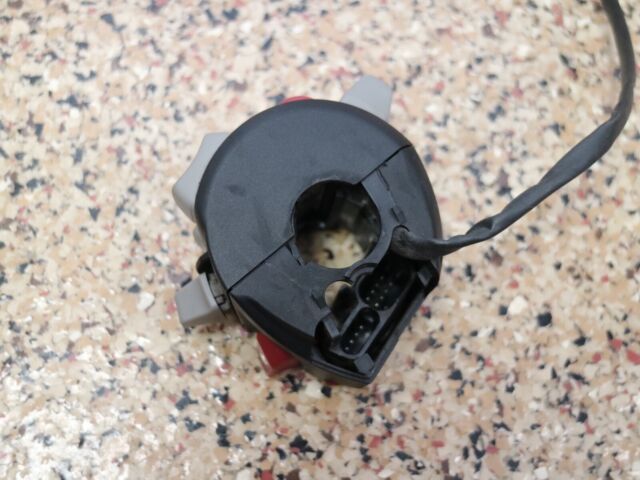 Not 100% sure but the heated grip could look like this one. I think the wired connector is for bikes with a wonder wheel for audio control.