Fitted a full decatted Arrow system to the bike.PowerCommander fitted and dyno'd, it's now a Starship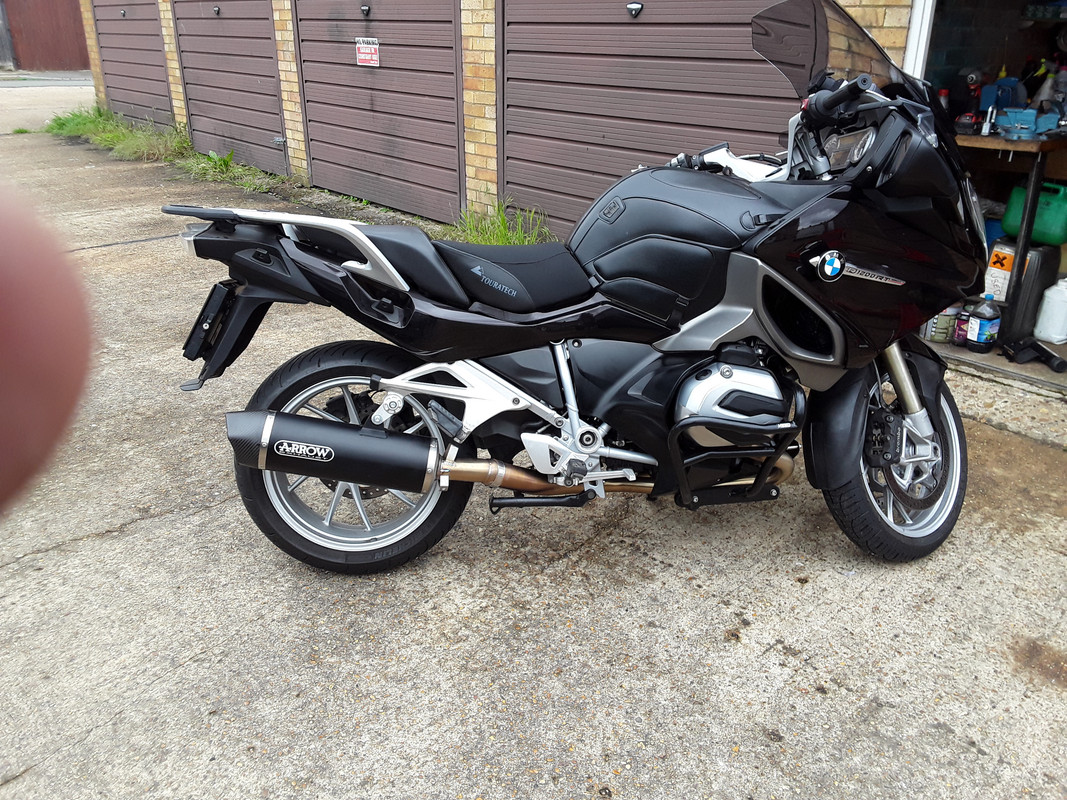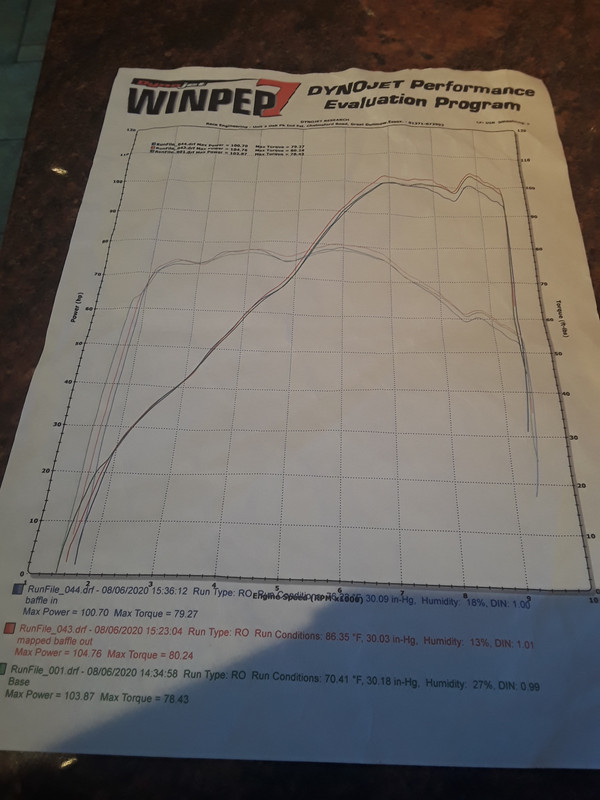 The torque is fantastic and because I had it set up  baffleless it sounds like Marquez on his Repsol(all hail the mighty Ant)
Next,I have no power in my garage and wanted to keep me battery on the bike but being charged.The lads on the Bandit forum came up trumps and the advice was 2nd to none,my RT now sits in the garage on a trickle charger.
I have a big leisure battery powering an Optimate DCDC onto the bike via an auxiliary socket wired to the battery.Canbus doesn't seem effected so all good there.
I really can't thank the lads enough,bloody great.
Auxiliary socket is discreet enough(and will allow me to run various things of it)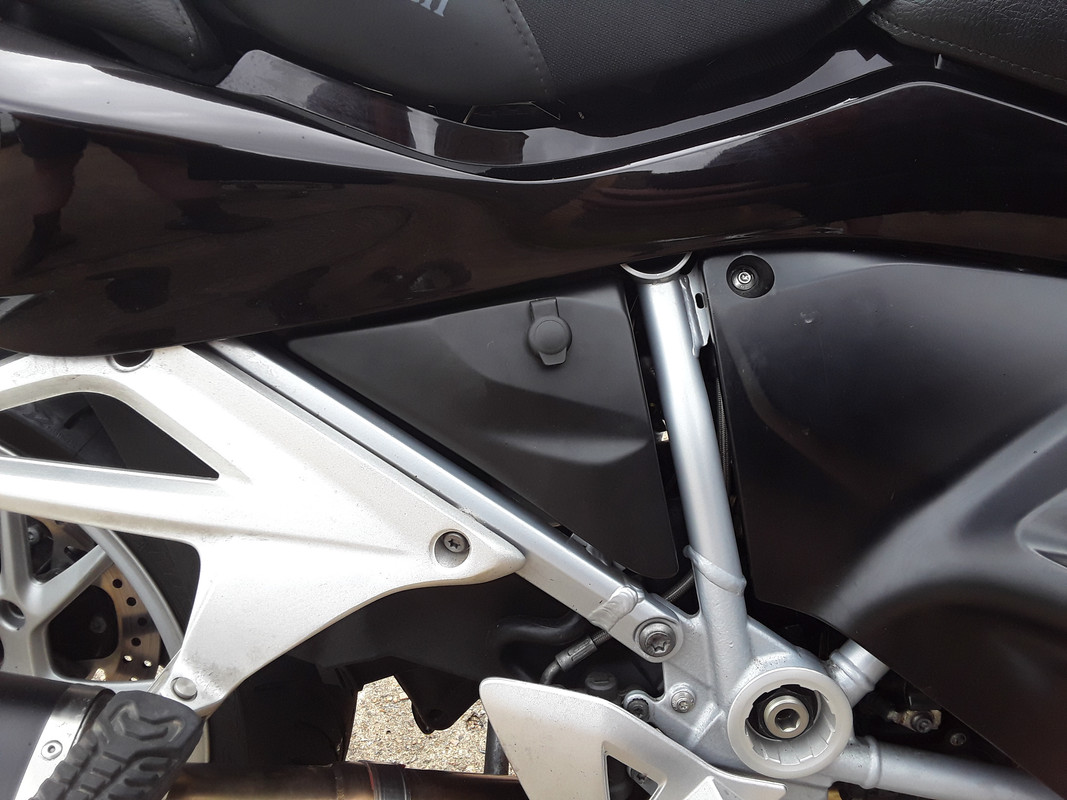 And the test run,all looks spot on and the battery is being charged as it should.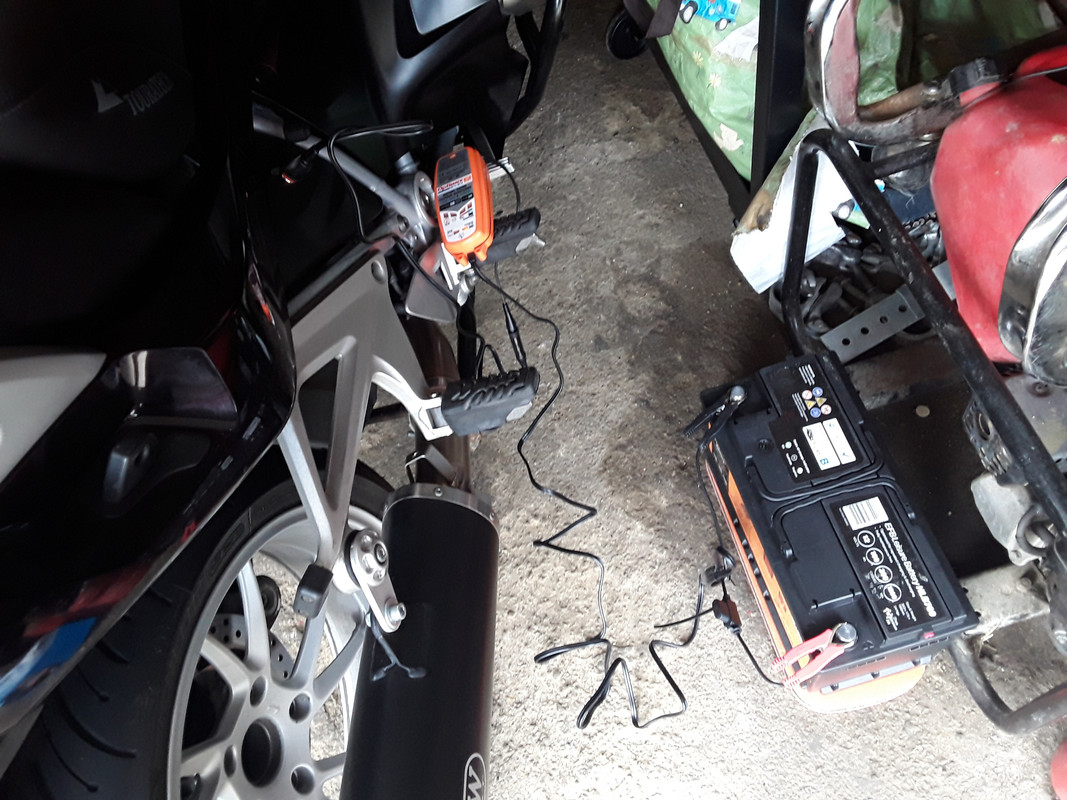 Bloody great